Lyons Township High School South Campus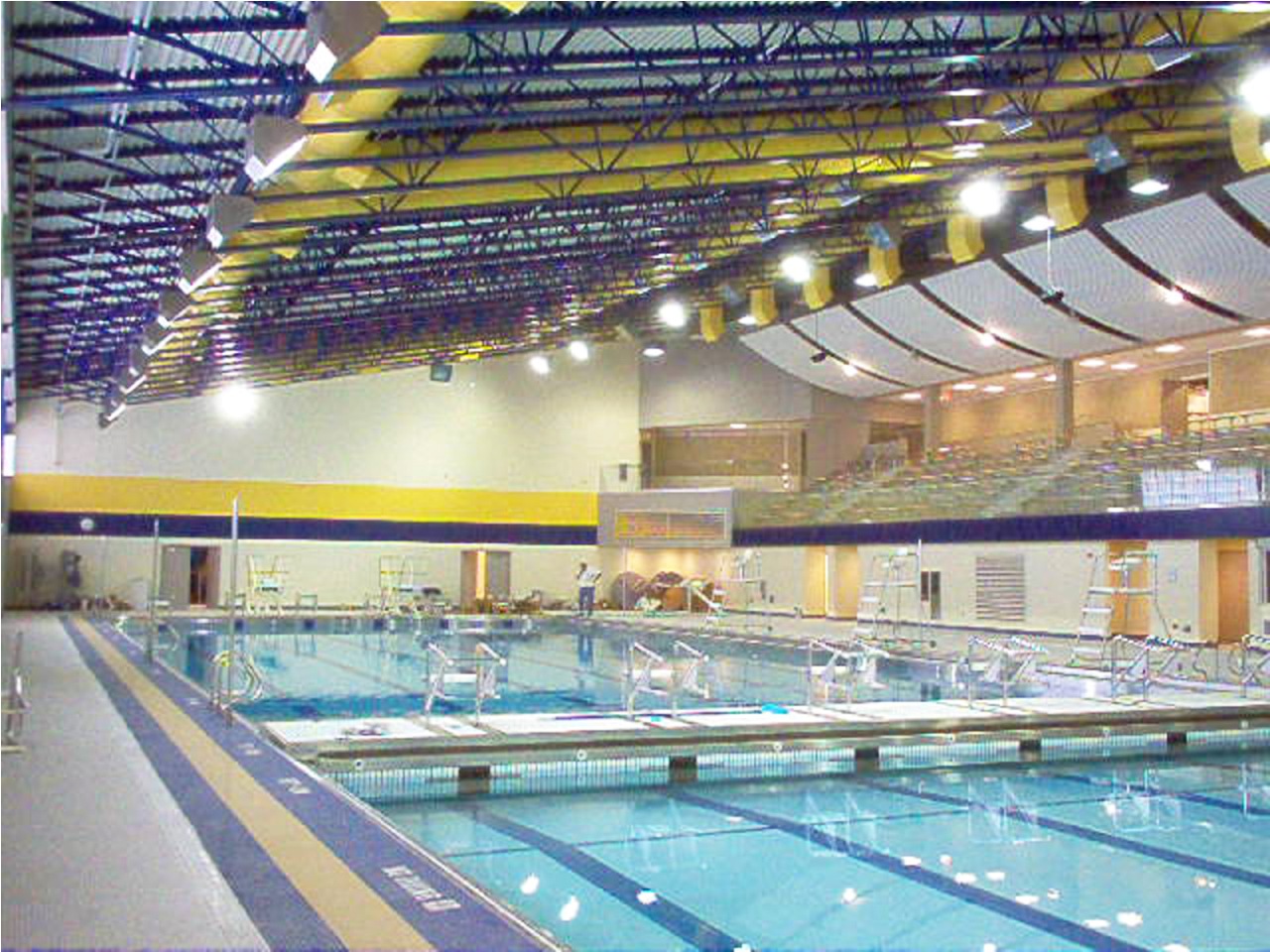 Lyons Township High School - South Campus Natatorium is a 38,000 square foot natatorium addition.
This project won an ASHRAE Illinois Chapter Award and ASHRAE Regional Award for its innovative heat recovery chilled water system. One of the goals of the project was to design a system utilizing standard HVAC components in an innovative way to create a system that is easy to maintain and inherently has a long operating life while maintaining some energy savings that the heat pump dehumidification units provide.
Lyons South has a conventional long life air handling unit system for dehumidification via outside air and heating with gas. In the months of the summer when mechanical dehumidification is required there is a modular chiller to provide chilled water. The heat removed from the space and dehumidification processes is recovered to reheat the air after dehumidification and heat the pool.
The luminaires in the Natatorium utilize direct light to minimize glare on the water surface. Pulse start metal halide lamps were utilized to improve efficacy, color uniformity, longer life and improved lumen maintenance.