Glenview Park District Ice Center Upgrade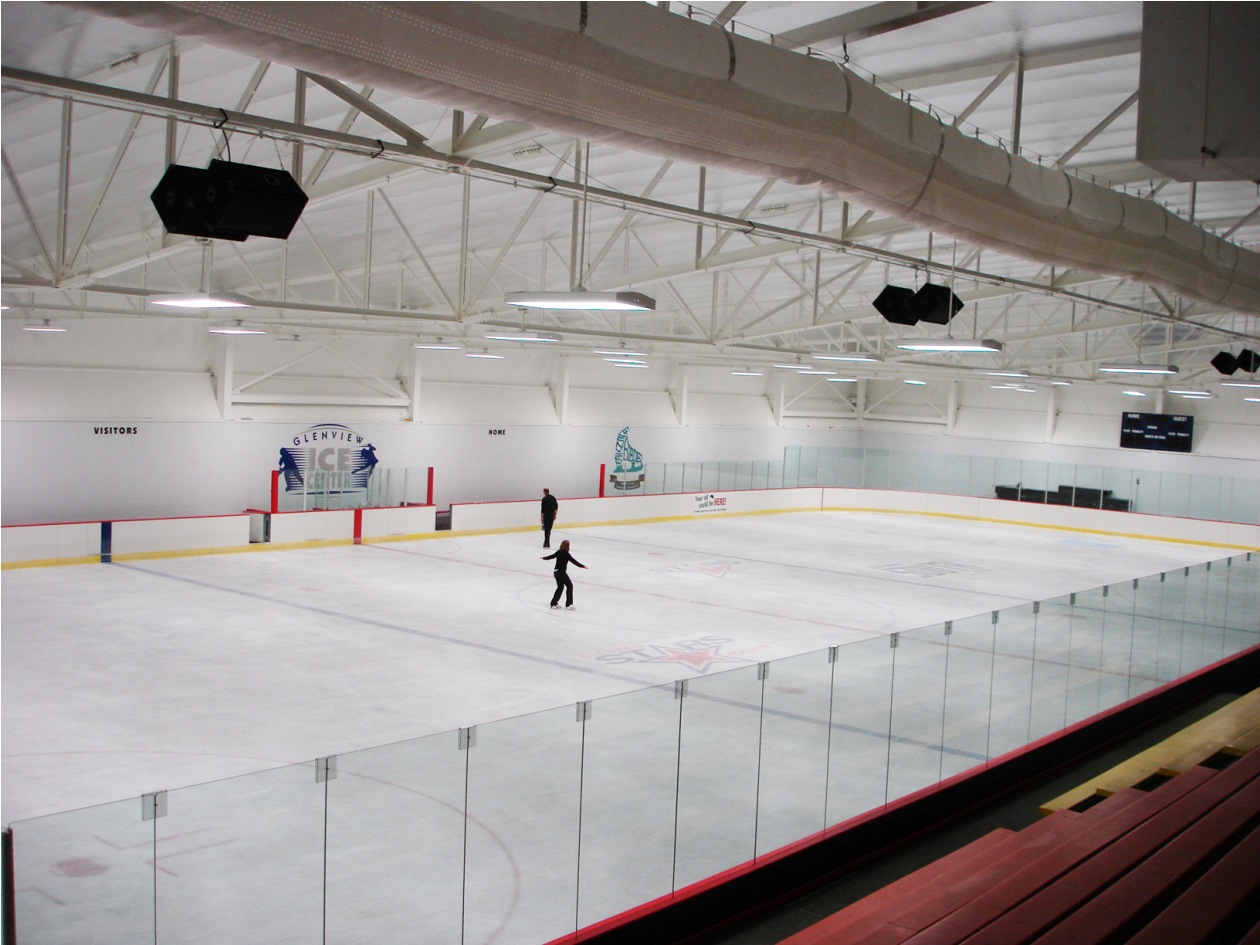 The project was a renovation of the two ice rinks, the main NHL sized rink and the smaller studio rink, and locker room renovations. The project included new gas fired, desiccant dehumidification air handlers and new rink lighting.

The desiccant dehumidification air handler provides a much drier environment which provides better viewing for skaters and spectators, as well as a higher quality ice and protects the building materials.

The lighting is fluorescent, switched for multiple levels of illumination. The switching allows the light level to be adjusted for the activity on the ice and to conserve energy.